• Rupal Asodaria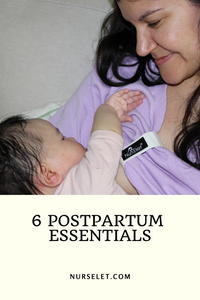 What does nursing mama need in first few days after delivering baby?
Well, you need lot of love and care in first few days after delivery baby however let's talk about essentials you need at that very moment for your baby and your new postpartum body.
Nursing mother's source for nurselet, nursing bras, breast pumps and essentials, breast pump replacement parts, baby scales, breastfeeding supplies for mom and newborn.
---
• Rupal Asodaria
As you know that I'm a huge advocate of breastfeeding and have invented NursElet to solve the genuine struggle of breastfeeding mothers, I was always asked why don't I show NursElet at
California Breastfeeding Coalition
where possibly I could meet industry key members,
WIC
directors, health care participants, lactation activists, other businesses and hospital staff from registered nurse to pediatrician from all over the United States to reach more breastfeeding mothers to support them.
---
• Rupal Asodaria
CALIFORNIA LABOR CODE 1030-1031 
---
• Rupal Asodaria
To manage both the worlds, while raising children and business is bit challenging however people like Sarah and her family make my life so much easier. I've countless people on my list that helped me enormously to move forward with my purpose and I'm so grateful to call them mine.
NursElet
---
• Rupal Asodaria
Last 4 days were so productive at CA Breastfeeding Summit 2020 hosted by
California Breastfeeding Coalition
. I have met so many new people and learned a lot about breastfeeding. We need to support more breastfeeding mothers for better living.